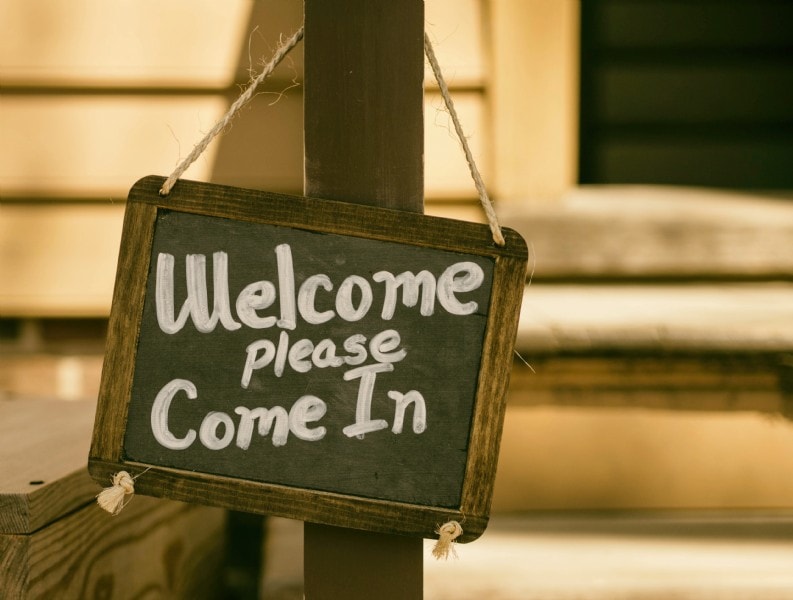 As a pastor, God has placed in me a great desire to proclaim His Word. As we have seen the systematic attack on any mention of God in our nation, it burdens me to see how little our present generation, young or old, knows about Him. Often when I ask someone named David if he has ever met Goliath, I get a blank stare and am asked, "Who's he?" We see placards and athletes with "John 3:16" inscribed on them, but so many don't know it is a verse from the Bible—much less can they quote it. The prophet Hosea said, "My people are destroyed for lack of knowledge. . ."
At Calvary Baptist Church, we present the Word of God as the answer to life's problems and the problems of the world. Jesus is indeed "the Way, the Truth, and the Life." Visit with us and discover the abundant life that only comes from Him.
The simple and profound truth is found in the great verse, John 3:16—
"For God"—He is the creator of the universe.
"so loved"—His essential character—He is love (1 John 4:8).
"the world"—"It is He that hath made us and not we ourselves" (Psalm 100:3).
"that He gave"—This is His demonstration of love for us (Romans 5:8).
"His only begotten Son"—The gift of His Son is more valuable than all Creation.
"that whosoever"—His invitation is our great opportunity.
"believeth in Him"—He is the Way (John 14:6).
"should not perish"—Without Him, the result of our sin is eternal separation from God.
"but have everlasting life"—Life begins with Jesus and lasts for eternity.
Visit with us, and let's explore together the "riches of His grace" (Ephesians 1:7).