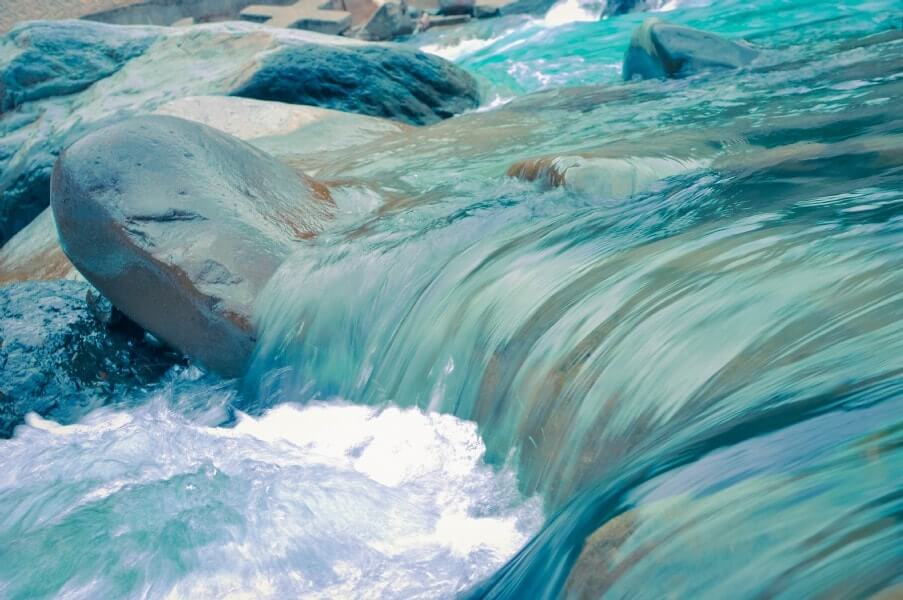 Recently, in my study of I John, a passage jumped out at me. I wish I had seen it years ago. It involves every facet of a Christian's life. In I John 4:12, God tells us that His love is perfected (made complete) when we love others. We live in a narcissistic, loved-starved world. The challenges and hurts of life can cause us to "bottle up" our emotions. We have been burned so many times, and the world seems so vicious. It is easy to get into a defensive mode. But God says we are morally obligated ("ought"; I John 4:11) to love others. The love of God is perfected in our lives as we allow His love to flow through us to touch others. Hence, the closer we get to God, the more His grace will affect others.
This explains why Jesus told the woman at the well, ". . . the water that I shall give him shall be in him a well of water springing up into everlasting life" (John 4:14). The grace of God is always flowing. When we bottle it up, it turns stagnant. Flowing water cleanses, refreshes, and nourishes life. The Gospel invitation is, ". . . the Spirit and the bride [that's us] say Come. And let him that heareth say Come. . . . And whosoever will, let him take the water of life freely" (Rev. 22:17). Our Lord intends the River of Life to flow through us. Think of all the songs in our hymnals we sing about flowing water. ("It is Well," "Like a River Glorious," "Channels Only," "Streams of Living Water," to name just a few.) God is always moving in our lives. We are His conduit to a sinful world. Even when He leads us beside the still waters (Psalm 23:1–6), there are powerful movements beneath the surface; else the water would become stagnant.
The way to know the blessings of God's grace is to know Him as our Savior and allow His love to flow though us. We are morally obligated to love God's people (I John 4:11). The world will see that we love God when we love one another (John 13:35). The blessings of God are meant to flow through our hearts to others.
Like a river glorious is God's perfect peace,
Over all victorious in its bright increase;
Perfect, yet it floweth fuller every day.
Perfect, yet it groweth deeper all the way.
Every joy our trial falleth from above,
Traced upon our dial by the Sun of Love.
We may trust Him fully, all for us to do—
They who trust Him wholly find Him wholly true.
Frances Havergal