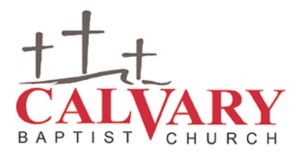 "For from you the word of the Lord has sounded forth. . ."
1 Thessalonians 1:8
Sermons | Calvary Baptist Church in Belvidere
Preach the Word!
---
We are pleased to announce that Calvary Baptist Church of Belvidere, Illinois, is broadcasting our sermons on sermonaudio.com.
You can use the sermon player or listen to all available messages.