Pastor's Pen
Welcome to Pastor's Pen!
---
Learn about the Bible and a Biblical worldview with Pastor Dan Lashley as your guide!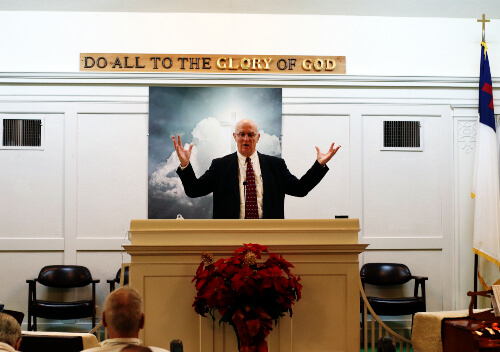 Pastor Lashley has served in ministry for more than forty years, having pastored in Alabama, Michigan, and now Illinois. Through his years of ministry he has gained practical experience and wisdom in ministering to others so they might become mature believers, growing "up in all things into Him who is the head—Christ" (Eph. 4:15).
Pastor Lashley's insights offer Biblical answers to the problems our world and culture face today. He covers a wide range of topics including salvation, spirituality, family, politics, culture, and more. He aims to provide Biblical truth in a style that's both devotional and meaningful.
You can find all his articles below. We hope his words will equip, encourage, and energize you for service to Jesus Christ. Enjoy!
O man of God, flee these things and pursue righteousness, godliness, faith, love, patience, gentleness. Fight the good fight of faith, lay hold on eternal life, to which you were also called and have confessed the good confession in the presence of many witnesses.

1 Timothy 6:11–12
---
Monday, April 6, 2020 • Pastor Dan Lashley • General
The health and safety of our church family and the economic realities that are going to affect our country, city, and church are matters worthy of prayer. As children of God, it is in times like these that we seek comfort in His Word.